18 October 2012
Alice in Wonderland Syndrome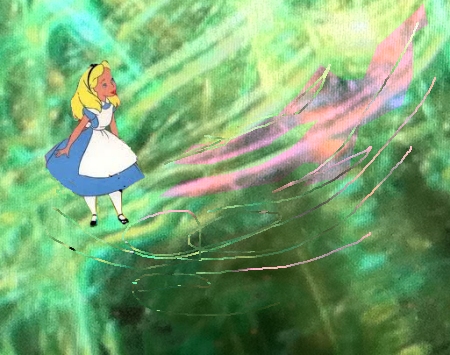 Alice in Wonderland Syndrome is a name given to a medical condition involving memory loss, disorientation, feeling you have changed in size and other symptoms. It is thought to be a form of migraine, although epileptics can also display similar symptoms.
The syndrome is not always as severe as what is described in
this link,
but many people think that Lewis Carroll might have had experiences with migraine and.or epilepsy which encouraged him to write about Alice changing her size, and so on.
In "The Mystery of Lewis Carroll" I cover what is known of this issue, and discussed the matter with a consultant neurologist - but I was left with the strong impression that it is very hard to diagnose people after they are dead!
The article interested me though, and I was very sorry for the poor woman described, who seems to have had far worse symptoms than Alice ever had.