06 September 2012
A Beamish Boy?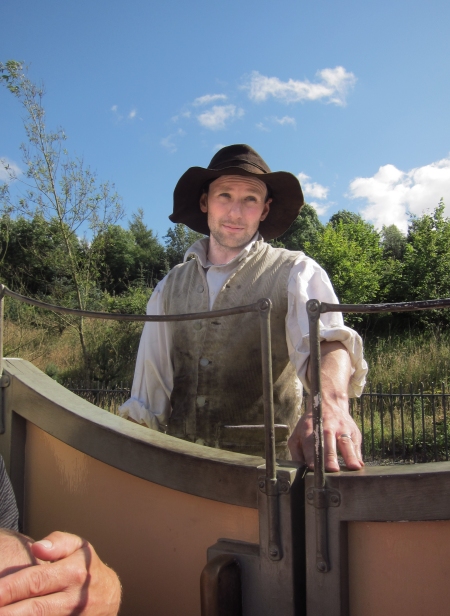 In "Jabberwocky" Lewis Carroll says "Come to my arms, my beamish boy!" Somehow I think the guy above looks rather beamish, whatever that means. At any rate, he works at Beamish, in Co. Durham, which is about thirty miles as the crow flies from Croft on Tees. As most Lewis Carroll fans know, our man spent the latter part of his boyhood on the Durham/Yorkshire borders, and always regarded it as his home.
It's very possible that his family visited or knew people in the Beamish area, and its odd name might well have caused amusement in the Dodgson family. What
does
Beamish mean??
What it means to most people these days is the living history museum there -
click the link to see their site.
. It recreates the life of the past by re-erecting old buildings and bringing old transportation systems back to life. There's plenty of scope for this, as this area also saw the birth of the railways.
In his boyhood, Lewis Carroll might well have seen something similar to this, for instance - a "Steam Elephant" built in 1815.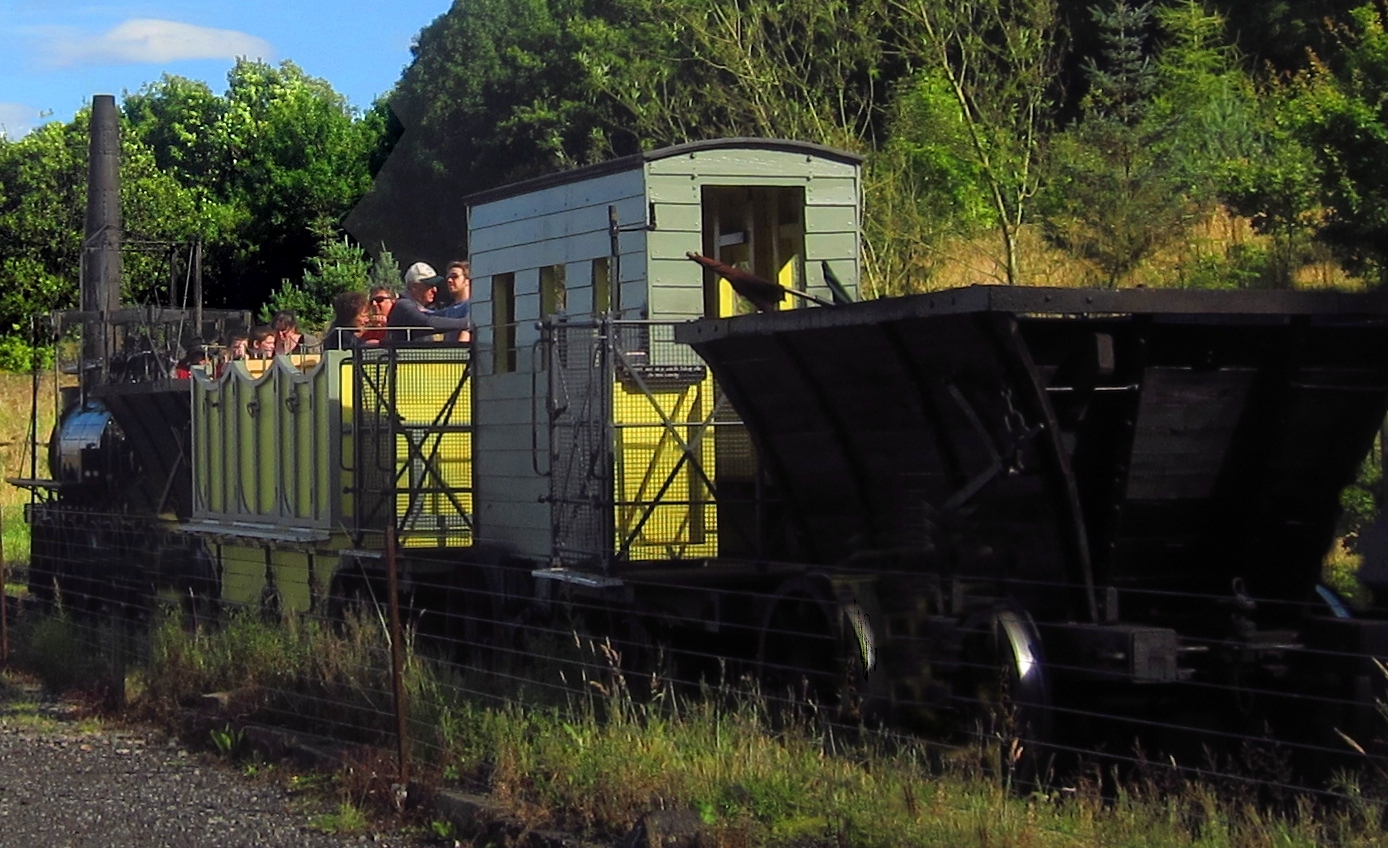 He would have seen those very early locomotives like the "Locomotion" pictured here at the National Railway Museum in Shildon, Co. Durham.
Beamish also means this......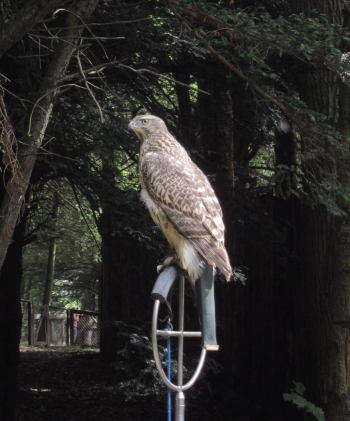 Beamish Wild
is a well run, very interesting bird of prey and adventure centre, in attractive woodland in the grounds of Beamish Hall, once a stately home and now a hotel. I wonder if Lewis Carroll's family knew the inhabitants of the Hall. In his childhood they would have been the Eden family. That's something for me to look up.
Anyway, now, at Beamish Wild, kids can swing and balance and climb - there's instruction available for some of the climbing and more daring stunts
When we were there the other day, we saw a top class flying demonstration where we get to handle the birds.