25 June 2010
PARTY TIME!!!!!!!!
What could be more fun than a Mad Tea Party? Niko here couldn't resist the red and white curly England wig
...and in fact, he couldn't resist the brown wide-brim hat either... or the white furry one....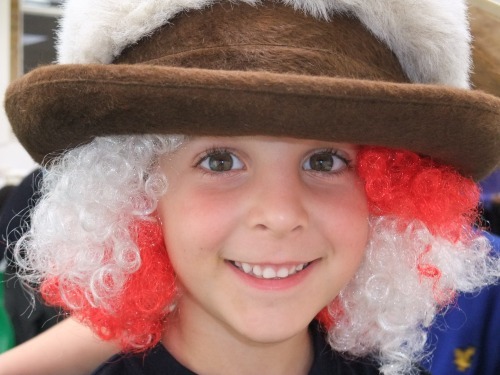 And the pink one was a big favourite...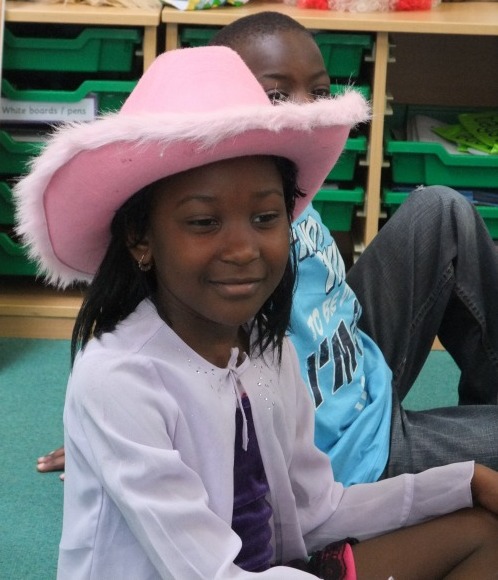 Everyone had fun trying on the hats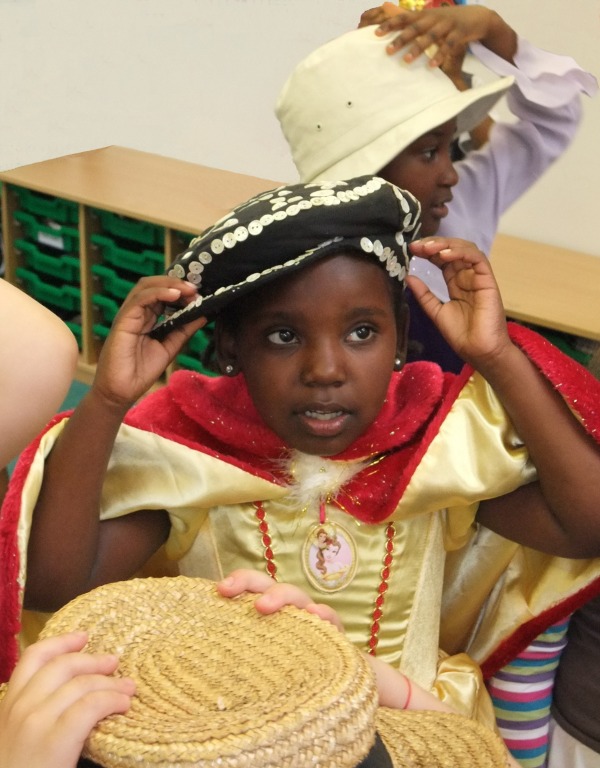 They admired themselves very much....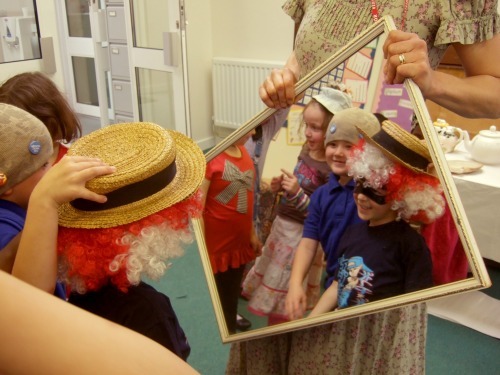 There were plenty of teapots ...including some mad ones... here's one shaped like a cottage...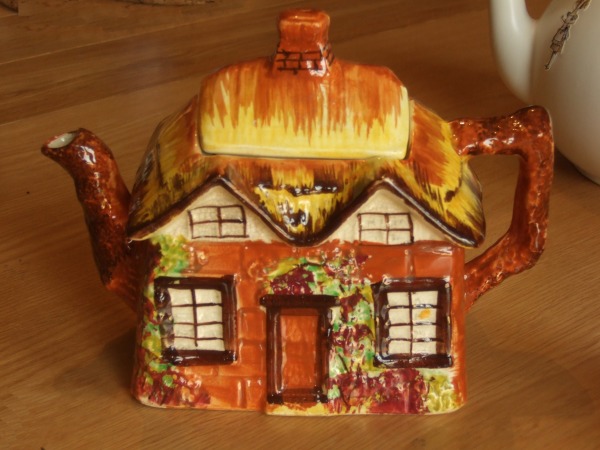 Vanessa told them Lewis Carroll's story of the Little Foxes, and they were all extremely glad when the Foxes go their tea ... and they had some chocolate cake themselves.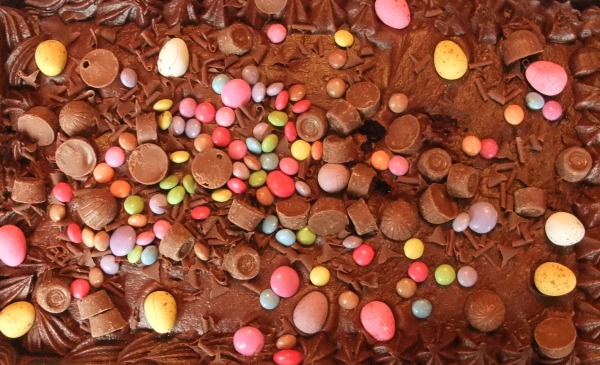 And did some games and dancing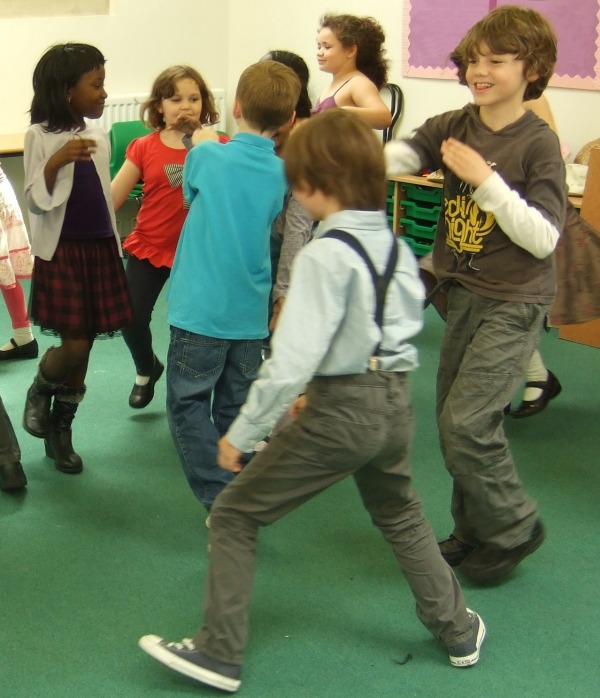 And everyone had a great tea party...Niko found yet another hat to go on top of all the others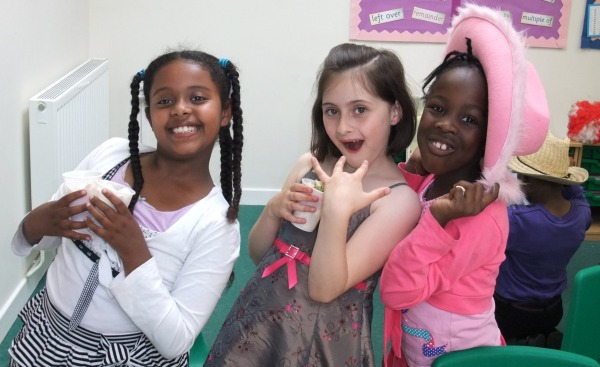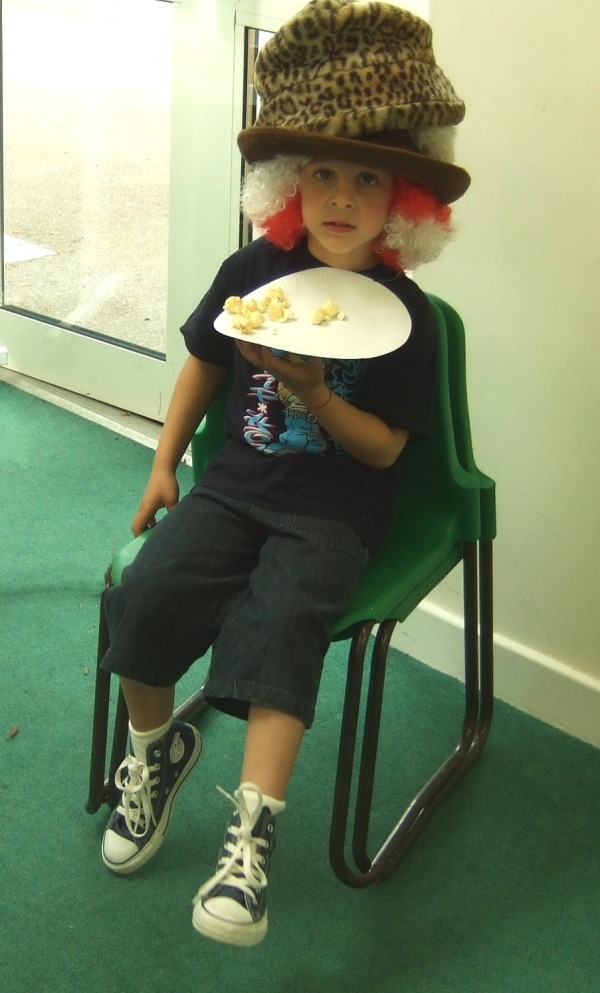 And thanks to Vanessa Valencia at
A Fanciful Twist
for having me as Guest of Honour at HER party!