13 March 2015
ANZ "Apricot" Alice.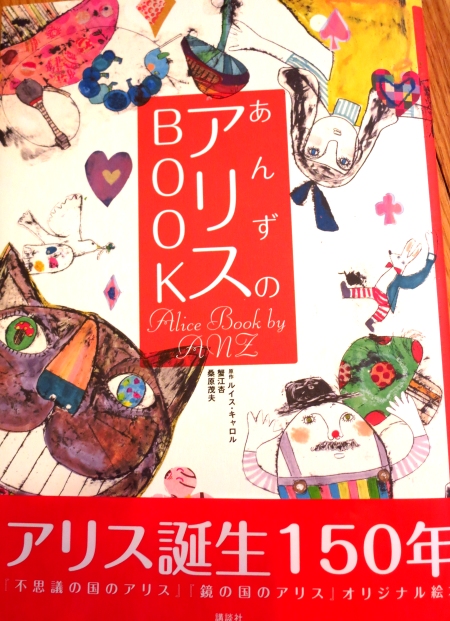 When my friend Eiko came over from Japan recently she gave me a copy of this book as a present. It contains both "Looking Glass" and "Wonderland" bound together in opposite directions. (So when you have finished "Wonderland" you turn the book around and read "Looking Glass."
I really like thsee bright, original, artistic illustrations. They are by an interesting artist known in Japan as "Apricot." ( haven't been able to find out why). Her real name is Anz Kanie, who trained in London as a woodblock artist. (here she is)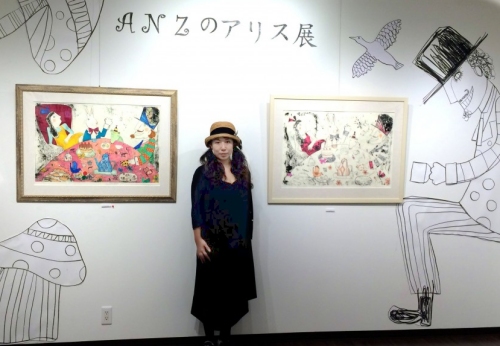 She has been involved in the aftermath of Fukushima and has set up something called 3.11 Children's Library and has curated an exhibition of paintings by children affected by the nuclear disaster at Fukushima. Another friend is getting a copy of the book for me in Japan and I'm looking forward to reading it. (Or rather, should I say, looking at the pictures).
Here are a couple more of the Alice images. Being a bit of a train fan I specially like this one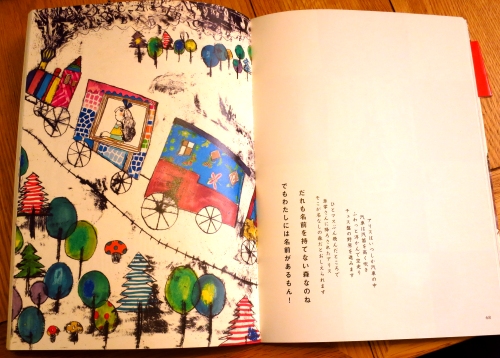 Although I liked the book from the start I found it interesting that I had to look at it for a while before I began to get the feeling of "Alice." Now, I think the pictures reflect the book very well. Strange how Alice seems to change as you read about her....I've always thought that.