21 April 2021
Takako Hirai's Alice World.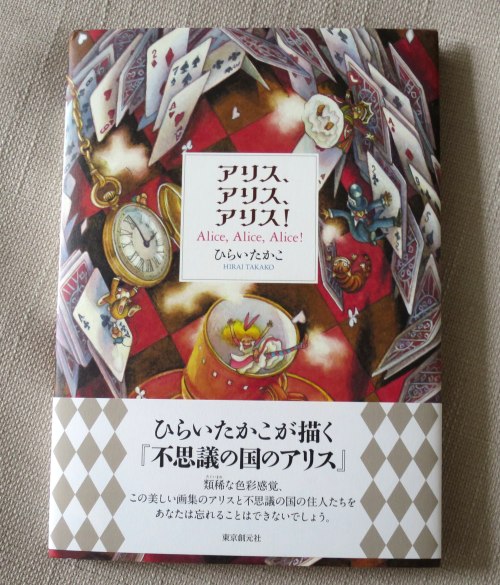 My friend Yoshi sent me another beautiful item created by well known Japanese illustrator Takako Hirai. It's called "Alice Alice Alice" and pulls together some of her cute postcards and other Alice drawings, together with some images that I haven't seen before.
Here, the White Rabbit's House is a 1930s villa growing like a rose on a very tidy rosebush - quite appropriate, as this is the sort of house I always associate with neatly tended gardens of roses.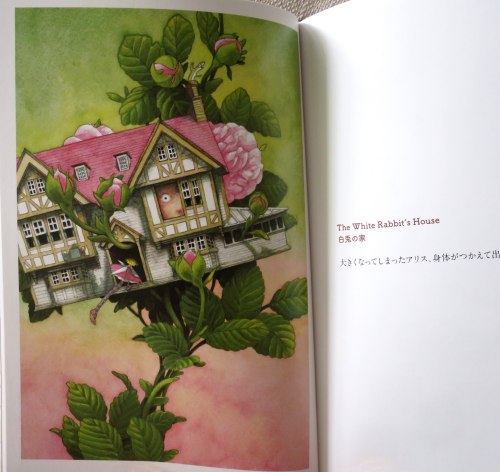 Lewis Carroll's actress friend Isa Bowman said that the most mysterious and thrilling parts of the stories he told to children often included a wood. Here the woodland theme is integrated with the playing cards which fascinate Takako Hirai. The leaves are made of clubs, hearts, spades and diamonds, with a tiny white rabbit tumbling out of the cascade.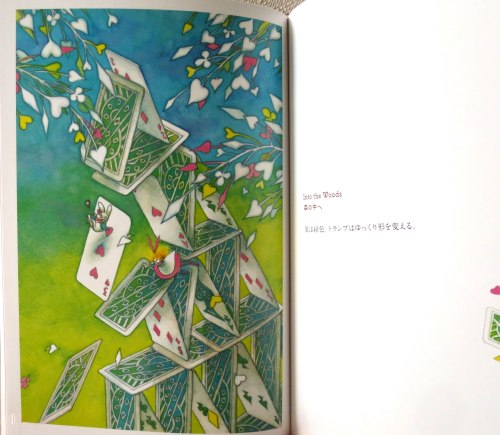 Of course I loved the title page with its nice message from Takako to me.
The little teapot opposite was almost my favourite picture of all. The Mad Hatter calls out of the window with a towering plate of buns, the Cheshire Cat sits on the saucer, as the whole thing sails through the air looking as if catastrophe will hit any minute - though you can be totally sure it won't.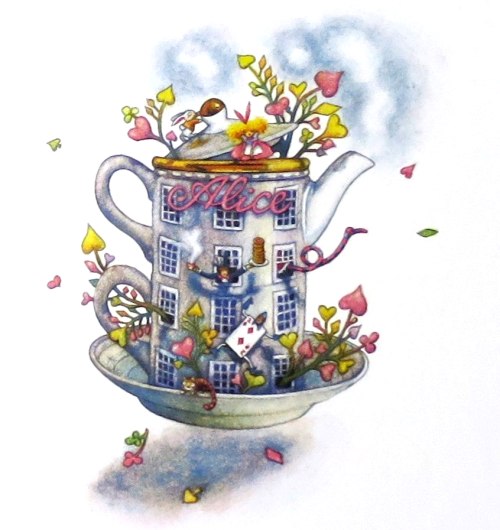 Endpapers are often forgotten in picture books, but here, the endpapers have tiny characters marching about endlessly amidst the magical leaves, in a very Victorian style of design. Maybe one day Takako will create wallpaper like this: I think it has possibilities.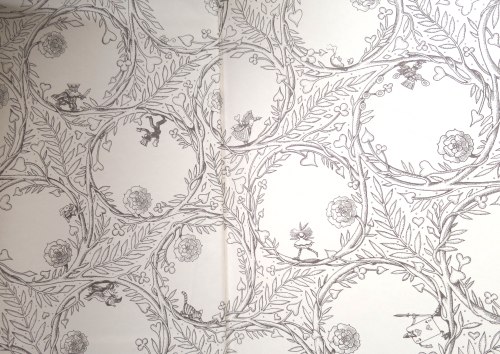 I wish I could show all the many pictures, but, as the Mad Hatter said, "No Room, No Room!" and in any case, the book is so beautifully produced it deserves to be seen in real life. I'm really grateful to Yoshi for this lovely addition to my little collection of illustrated "Alice" books.