15 January 2015
Alice in Fantasy Book, Tokyo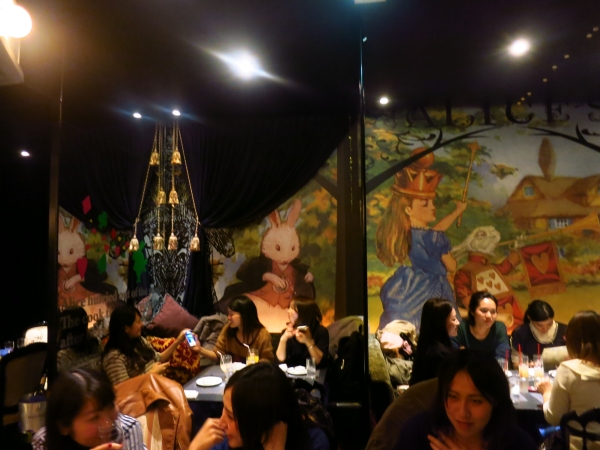 What an amazing place! One of the highlights of my weeks in Tokyo was a visit to an Alice in Wonderland restaurant. There are several in Tokyo, each with its own "take" on the story. This one is called "Alice in Fantasy Book." It is in the Shinjuku area of the city. You go down a floor, and enter the restaurant through what appears to be a large book cover. The decor is, of course, Alice themed - here are countless little figures tumbling down the walls.
My good friend Yoshi took us. Yoshi was an amazing host while we were in Tokyo, and every place we went with him and our other friends was an eye opener to us! A large group of Japanese Carrollian friends came too and we all had a really good time.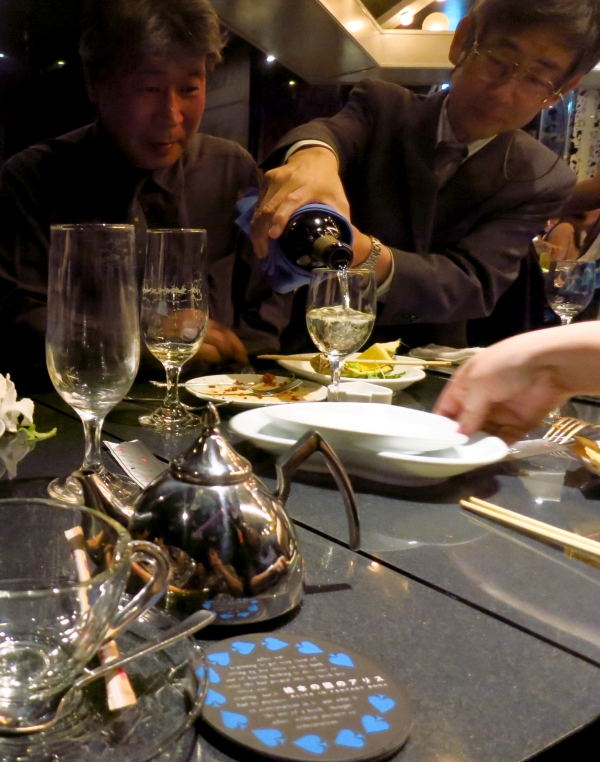 The tables are divided from each other by giant books, and the menu itself is in the form of a pop-up book; here's a shower of cards.
These little crackers were fascinating; you can see they are really cards. The accompanying dips were in bowls shaped like hearts, clubs, diamonds and spades.
A Dormouse almost drowned in a cup of chocolate
And here is Alice, with icecream, in a heart shaped bowl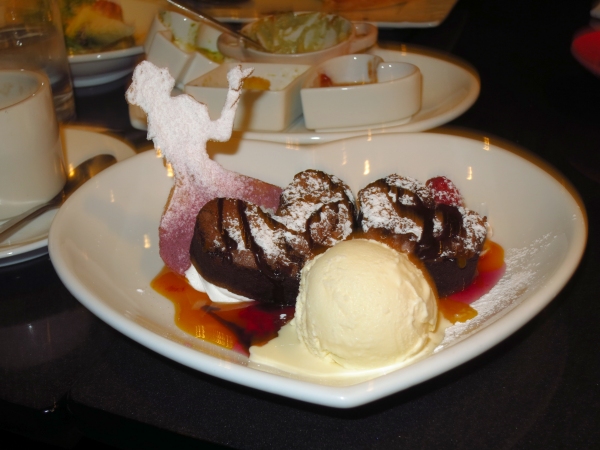 The waitress (who was dressed as Alice) sang us a little song as she mixed the salad, and I have to say the restaurant was packed, so there was a terrific atmosphere. My only slight regret is that I missed the Tweedledum and Tweedledee twin cocktails - I didn't spot them on the menu!
I've really never been anywhere like this place before. I like looking at the photos and remembering what a happy evening it was.
This was all arranged by Yoshi, so thank you very much, Yoshi, and everyone else who came along and made this an occasion to remember!
If you happen to speak and write Japanese (or have a Japanese friend) you can book
online
when you're in Tokyo.