Welcome to my website. These pages cover my projects on Lewis Carroll, author of "Alice's Adventures in Wonderland" and "Through the Looking Glass." Please look around, and check on the blog.
---
I HAVE NOW REVISED The Mystery of Lewis Carroll ("an engaging biography ... a convincing portrait" - Michael Dirda, Washington Post.) It is now available on Kindle in all countries except the US and Canada, which will continue to sell the first edition on Kindle. Please go to your local Amazon store, or click a link below to buy. The revised and corrected Kindle edition also contains a timeline of Carroll's life.
You can still purchase the original hardback and paperback books from the publisher Macmillan's. And of course secondhand copies are also available. The book is also being translated into Japanese and will be available next year from Tamagawa Daigaku Shuppanbu, Tokyo.
And do take a look at my other blog, Jenny Woolf Travel, which is about life, writing and exploration in England and (mostly) Europe.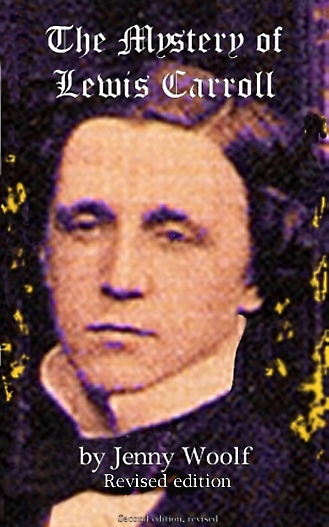 US Kindle Edition from Amazon.com